LONG YELLOW GOLD NECKLACE BLUE TOPAZES AND IOLITES - MARCO BICEGO - PARADISE CB1199-MIX240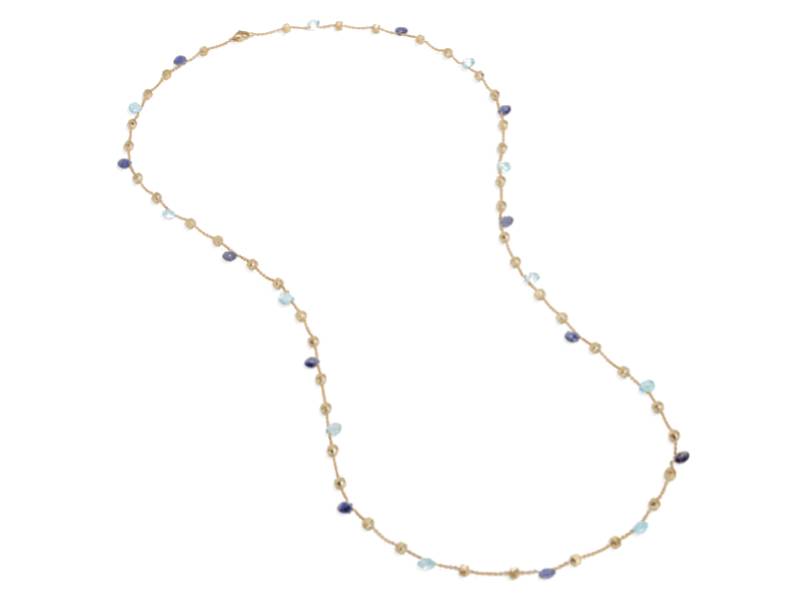 NEXT
PREV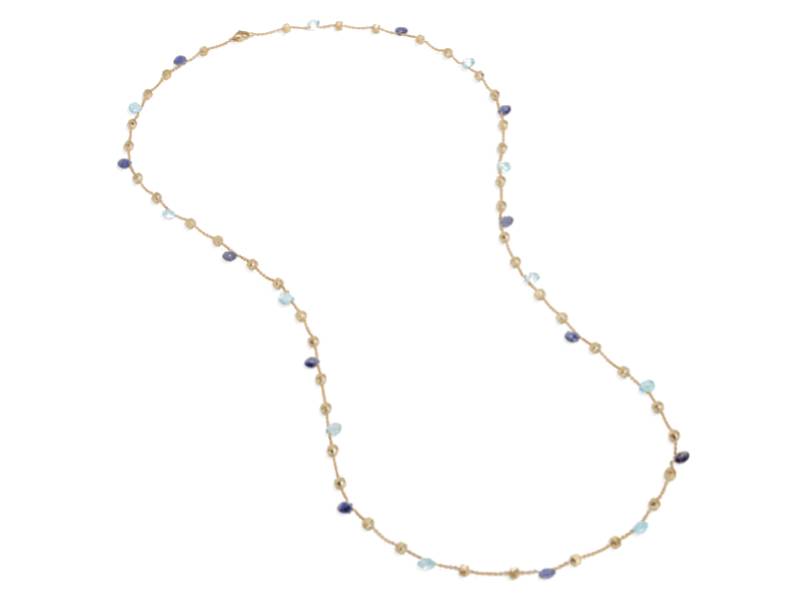 This long necklace features a sequence of highly select gemstones. Heart-cut iolites and kyanites are interspersed with small 18kt yellow gold nuggets, hand-engraved using an ancient Florentine technique.

Express and safe shipping
Express shipments while traveling on safe vehicles, free on orders over 500.00 € in Italia

Returned service supported
Return or replacement service for ordered goods.
Long necklaces | LONG YELLOW GOLD NECKLACE BLUE TOPAZES AND IOLITES - MARCO BICEGO - PARADISE CB1199-MIX240
Item code: CB1199-MIX240
Collection: PARADISE
Material: 18 kt yellow gold.
Stones: blue topaz, Iolites
Size: 92 cm
Weight: 20 gr.

The Marco Bicego® Paradise Collection is a genuine statement of the designer's passion for natural gemstones. This particular blend of Iolite and cyan Topaz, carefully selected and combined by colour intensity and purity, perfectly merges the timeless elegance of blue hues with the traits of a prêt-à-porter jewel designed to be worn on a daily basis.
Tags
JuniorB.it - Customer reviews