Brand Watches, Jewelry, Accessories and Furniture
Discover all the brands of watches, jewels, accessories that we deal with. Selected companies that guarantee quality, history and tradition in every product made.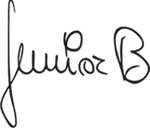 Since 1971 Luxury Watches and Jewels
These are the values of a family tradition started in the early 1950s by the Buzzi family. Junior B opened its shop in the center of Meda in 1971, and still today offers its customers experience, professionalism and taste , selecting the most prestigious and sought after brands up to the most innovative and cool brands to satisfy a heterogeneous clientele.
Follow us on Instagram
Follow us on Instagram to not miss any news and find out the news immediately before the others.