SILVER RIGID BRACELET GCUBE GUCCI YBA576990001/YBA551919001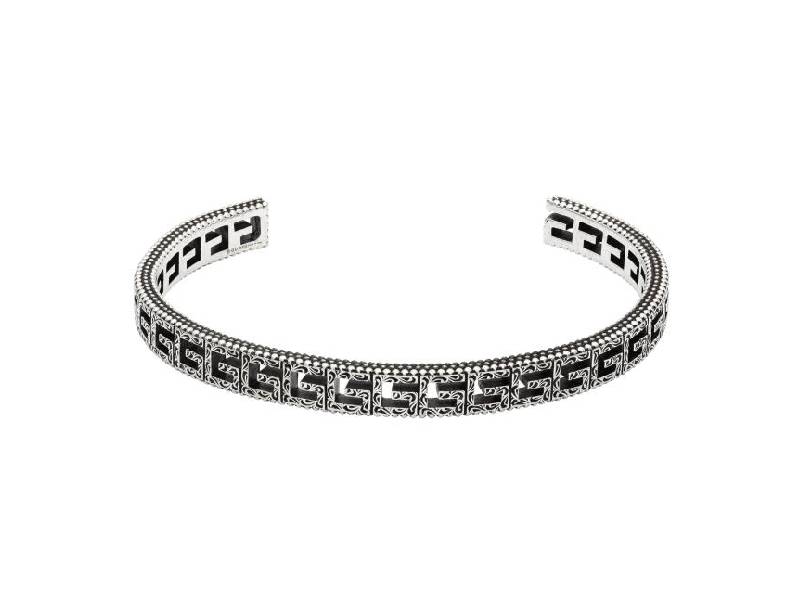 NEXT
PREV
Pulled from the seventies' archives, the Square G is reworked in a defining cut-out motif on this bracelet crafted from aged 925 sterling silver. The geometrical pattern is embellished with Arabesque-style engravings, while textured edges trim the accessory.

Express and safe shipping
Express shipments while traveling on safe vehicles, free on orders over 500.00 € in Italia

Returned service supported
Return or replacement service for ordered goods.
Man | SILVER RIGID BRACELET GCUBE GUCCI YBA576990001/YBA551919001
Item number: YBA576990001 (SMALL) .YBA551919001 (LARGE).
Collection: Blind for love.
Material: silver 925°°aged finish.
Size: YBA576990001: 19. width 6mm. YBA551919001: 19. width 10mm.
Weight: YBA576990001: 23 gr . YBA551919001: 38 gr.
Tags
JuniorB.it - Customer reviews