VASE "DECORO A FILI" CARLO SCARPA LIMITED EDITION VENINI 786.00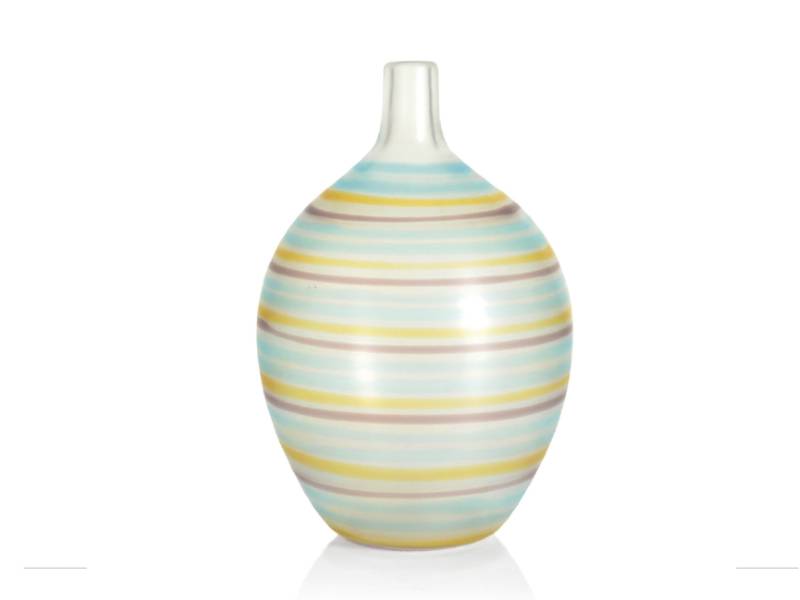 NEXT
PREV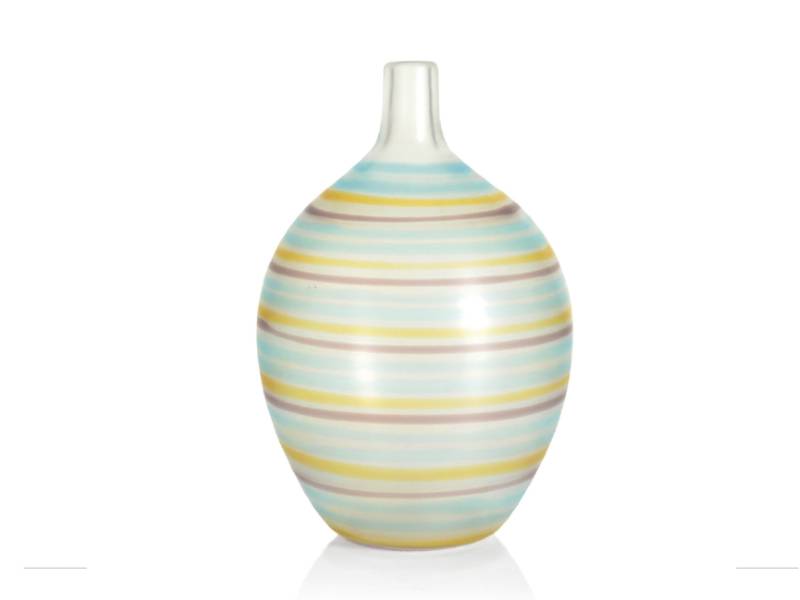 Veiled vase designed by Carlo Scarpa presented at the XXIII Venice Biennale in 1942. It is made of hand-blown glass, decorated with multicolored threads. To create a surface with a "Satin" effect, a high-speed mechanical blowing operation with abrasive sand is performed on the glass surface. The "Veiled" glass is characterized by a slight grinding, which tends to slightly veil the surface.

Express and safe shipping
Express shipments while traveling on safe vehicles, free on orders over 500.00 € in Italia

Returned service supported
Return or replacement service for ordered goods.
Home accessories | VASE "DECORO A FILI" CARLO SCARPA LIMITED EDITION VENINI 786.00
Item number: 786.00.
Collection: Authors collection.Limited edition.
Author: Carlo Scarpa.
Year: 2002.
Number: 4.
Material: Murano glass.
Size: H: 24cm.
Weight: 0.78 Kg.

CARLO SCARPA: Graduated from the Accademia di Belle Arti in Venice, Carlo Scarpa dedicated himself to academic teaching in the same city, holding various positions until 1977.
Scarpa asserted himself as a designer after the Second World War thanks to the creation of some important installations, particularly in Venice: the Paul Klee exhibition for the XXIV Biennale, the Pavilion of Art Books in 1950, and the Italian Pavilion at the XXVI Biennale.
In 1932, he started working for VENINI and was the artistic director of the brand until 1946. After all these years, Carlo Scarpa left an indelible mark on the world of the Fornace (Kiln), due to his design of models that went down in history and his constant search for the most sophisticated techniques.
Tags
JuniorB.it - Customer reviews