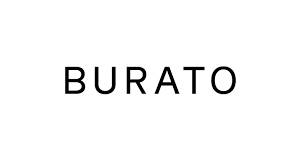 Burato: a story of love for beauty
The Burato brand, a synonym for simplicity and grace, is created for people looking for a jewel that breaks through existing schemes, leaving the wearer the freedom to interpret every outfit by adding a personal touch, making it unique and unrepeatable.
The Venetian origins
The world of jewellery is in the soul of Marta Burato, the brand designer, as she was immersed in it from childhood when her parents opened the first boutique in Jesolo in 1969, which offered a selection of some of the most prestigious jewellery brands.The elegance and charm of nearby Venice fascinated young Marta and remained forever impressed in her heart, nurturing the ever-growing love for the city and its artistic and historical wonders. Burato's roots lie in a family history made of passion for jewels with simple but refined lines, with a constant attention to the trends of the moment.
Burato, For You
In 2015 Marta creates the Burato collections, affordable luxury in gold jewellery, with which everyone can express in an authentic and inclusive way.
The idea is to create 18-karat gold pieces with simple lines, elegant enough to be worn every day and often a symbol of a bond or a special moment. Burato collections are dedicated to travelling souls, who love the poetry of nature, art and music. They are dedicated to those who want to express themselves through beauty, quality, and ethical consumption.
"The passion for the jewellery world and for design drives me and flows through all aspects of life. Poetry can be found in every little thing."
Marta Burato