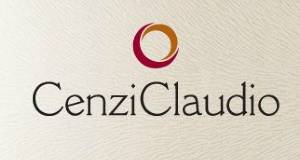 The Cenzi Claudio brand was created on 1988, based on forty years experience of its founder in the goldsmith business.
The products are made using only craftmen's procedures – in complete respect of the centuries old tradition followed by the goldsmiths of Vicenza – with a preference for essentially hand-made creations, to ensure greater attentions to detail an guarantee the exclusiveness of each individual item of jewellery.
The idea is fascinating: the use of yellow and white 18 carat gold to enhange the seduction of amethyst, blue topaz, olivine, and highlight the precious nuances of onyx, freshwater pearls and stunning Murano glass crystal.
The result is a unique collection, in which pieces evokes ancient yet extremely original atmospheres, backed up by a rare but solemn style which is able to render the most subtle sentiments of the soul with plastic simplicity.
Against this discrete but highly visible backdrop, the magical, remote charme of a collection inspired by a legendary past can be made out, admist fairy-tales, symbols of ancient splendour with their mirrors, countryards and stones rich in history, intriguing Venetian masks and pain passionate love.
Brand products Cenzi Claudio