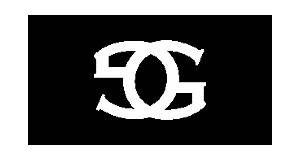 WE ARE DEFINED BY THE HUMAN DIMENSION OF TIME AND LEGACY IS THE MEASURE OF OUR VALUE.
WE HAVE ALWAYS BEEN FASCINATED BY THE WORLD OF HAUTE HORLOGERIE, FOR ITS EXPRESSION OF BEAUTY AND PRECISION CRAFTING, AND INTRIGUED BY ITS CONSTANT EVOLUTION.
WHAT'S AROUND OUR WRIST, TODAY, IS CLOSER TO AN 'OBJET DU DESIR' THAN TO A TIMEKEEPER. WE WEAR ACCESSORIES THAT REPRESENT US AND OUR WORLD, A STATEMENT ABOUT OUR TIME.
GENIUS IS A DESIGN COLLISION, A FORM OF ART COMING FROM THE COSMIC IMPACT OF FORMS. THE TIME OF GENIUS.
Brand products Genius Genta