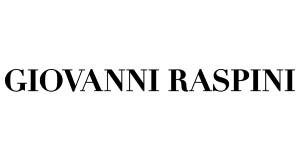 WE ARE CREATIVE CRAFTSMEN
Our products are made by hand. With great care.
A destiny of beauty makes Giovanni Raspini's creations unique. It is the necessary luxury that springs from the heart of Tuscany, for a brand with almost fifty years of a quest for excellence and for an absolutely personal style. Ideas, matter and labour: the keywords that every day we try to translate into jewellery and objects for the home, creations designed by an artist's love and realized with the dedication of the craftsman. Our company is located in Valdichiana, between Arezzo, Siena and Florence. Our products are handmade with great care. Processed one by one: designed, modeled, constructed and finished exclusively within the company. It is with a commitment to style and practicality that we like to convey through the exclusive boutiques of the Giovanni Raspini brand. Here our creations are confront and encounter the world, and such encounter becomes fashion. Good things have a soul and speak to those who have ears to listen.
Brand products Giovanni Raspini