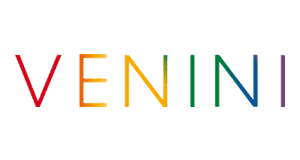 Founded in 1921 by Paolo Venini, a Milanese lawyer, and Giacomo Cappellin, a Venetian antiques dealer, Venini SpA, then Cappellin, Venini & C., would become a model of excellence in the world of artistic glass, laying the foundations for a stylistic identity that still distinguishes it today. Over the years, Venini has entered into important partnerships with such artists as Napoleone Martinuzzi, Carlo Scarpa, and Vittorio Zecchin and, in the postwar period, with Gio Ponti, Fulvio Bianconi, Tapio Wirkkala, and Mimmo Rotella, not to mention the contribution of contemporary designers and architects the likes of Peter Marino, Ron Arad, Tadao Ando, Gae Aulenti, Doriana e Massimiliano Fuksas, Ettore Sottsass, Alessandro Mendini, Gaetano Pesce, Emmanuel Babled, Francesco Lucchese, Monica Guggisberg, Philip Baldwin, Hani Rashid, Lise Anne Couture, Benjamin Moore Dan Dailey, Giorgio Vigna, Michela Cattai and many others.
The forms and style of the original artistic production are thus continuously refreshed. With its iconic projects and new creations, the glassworks presents its works in two collections: Art Glass brings together a series of extraordinary sculptural vases and objects for interior decoration; Art Light features chandeliers and important lighting installations for large public or private spaces.
Venini boasts an unmatched colour palette that, together with the glassworking techniques, is part of a cultural heritage handed down from generation to generation. The Venini furnace is, in fact, the only one capable of producing 125 colours of glass, the fruit of a long and passionate search for formulae yielding new combinations. The structure is organised to operate with 14 ovens fired up at once, making available to the artists and master glassmakers a colour palette that has no equal. VENINI has always created objects with a timeless design that are destined to appreciate in value. Thanks to the excellence of quality, the high artistic content, and the manufacturing value intrinsic to each piece, the hammer prices of VENINI glassware reach record figures at major auctions; in fact, the highest price ever paid for a Murano art object was for a VENINI piece, "La Sentinella di Venezia" signed by Thomas Stearns in 1962, which fetched 737 thousand dollars.
Creations bearing the Venini signature have become part of the permanent collections of museums of such calibre as the Metropolitan Museum and MoMA in New York, the Fondation Cartier in Paris, and the Victoria and Albert Museum in London. Venini's own museum contains 45,000 drawings, 10,000 vintage photos and 4,000 works of art, making it the most valuable historical archive of modern and contemporary glass art.
The Damiani family (owners of the homonymous international luxury jewellery brand), holds a controlling interest in Venini S.p.A., and their aim is to promote one of Italy's most authentically excellent brands.