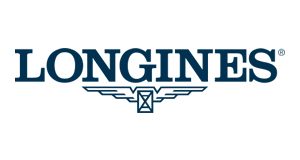 Present in the Swiss town of Saint-Imier since 1832, Longines boasts a know-how made of tradition, elegance and performance. 
Making use of his long experience, in the role of timekeeper of world championships and partner of international sports federations, the Longines brand, known for the elegance of its timepieces, is part of Swatch Group Ltd, the world's leading watch manufacturer. 
The winged hourglass maison has stores in over 150 countries. In 1832, Auguste Agassiz entered the world of watchmaking by joining a watchmaking comptoir located in Saint-Imier. 
Agassiz will soon take over the management of the company, which will take the commercial name of Agassiz & Co.
At that time the maison manufactured timepieces according to the "établissage" technique: the watchmakers work at home and supply their products to the comptoirs. 
Agassiz develops a network of business relationships that allows him to sell his watches on other continents, in particular North America. During the 1850s, Ernest Francillon, Agassiz's grandson, took over the management of the comptoir. 
Taking responsibility for the maison, Francillion reflects on the possibility of perfecting the manufacturing methods used by regional watchmaking. His reflections lead him to try to group together under the same roof the different phases necessary for the realization of a clock. 
Francillion wants to found a factory in which he will be able to assemble and finish each watch, using some mechanical procedures.