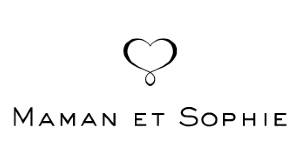 Elisabetta's was a life dedicated to her career as a lawyer and lecturer. In 2008 the turning point: her first child Elena Sofia was born and Elisabetta decided to leave the profession for a year to dedicate herself to her new-born daughter. That year was fateful: the birth of her child released Elizabeth's creativity and imagination, infusing her with the courage and motivation necessary to revolutionise her life.
"With the birth of my daughter my horizons sort of exploded, they expanded and were enriched with new eyes, a new force, sweet and powerful at the same time. It was the right time to shout my happiness to the world. My idea was simple: I wanted to wear a starry sky to celebrate Sofia's arrival. Thus, from my hands, the first necklace with the stars was born, and shortly thereafter the necklace with the letters of Elena Sofia".
In 2009. Elisabetta started to design her "joys" for herself and for her friends until requests began to arrive from the first clothing stores. The pencil drawings soon turned into three-dimensional shapes in burnished silver.
"Every day I am more and more convinced that I made the right choice. I left a safe road, taken when I didn't know myself thoroughly and was sure that I was what others saw in me. I entered a world of shapes, colours, matter and stones that carry inside them the ancient energy of this Earth of ours. And I can always feel that vibrant energy pulsing inside of me". Each story has a meaning. Mine tells of meetings, decisions, people, losses and births, but also and above all, dedication, intuition, passion and love"
Brand products Maman et Sophie