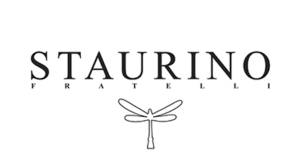 Handmade in Italy
In an age where everything is mass produced, Staurino still is proud to maintain its handcrafted soul, offering limited production of its pieces, entirely handmade, using only the traditional master artisan techniques of jewelry Made in Italy.
Simple, pure lines, combined with refined elegance and evolving technological research, characterize the works of Staurino.
Today, the jewelry from the house of Staurino Fratelli is known and appreciated worldwide by discerning jewelry lovers with a passion for creativity and modern elegance.
Raw materials are transformed by a sophisticated and delicate play of colors and lights, which reveal their original beauty through an endless creative process.

Each piece by Staurino Fratelli reflects our artistic will and love to create beauty, whether it's and everyday piece from our Prêt-à-Porter Collection, to our exclusive
One-of-a-kind pieces for exceptional occasions, from our Couture Collection.

We are proud to boast our legacy of 4 generation in the fine jewelry business. All of our pieces are conceived, designed and handmade in house in Valenza, Italy by our master artisan craftsmen, according to the traditions and standards of Italian Jewelry making. Our focus is avant-garde fine jewelry, made entirely of gold, diamonds and gem stones.