MICRO PENDANT CAMPANELLA EUROPA DONNA IN SILVER AND PINK ENAMEL ET VOILA' CHANTECLER 41349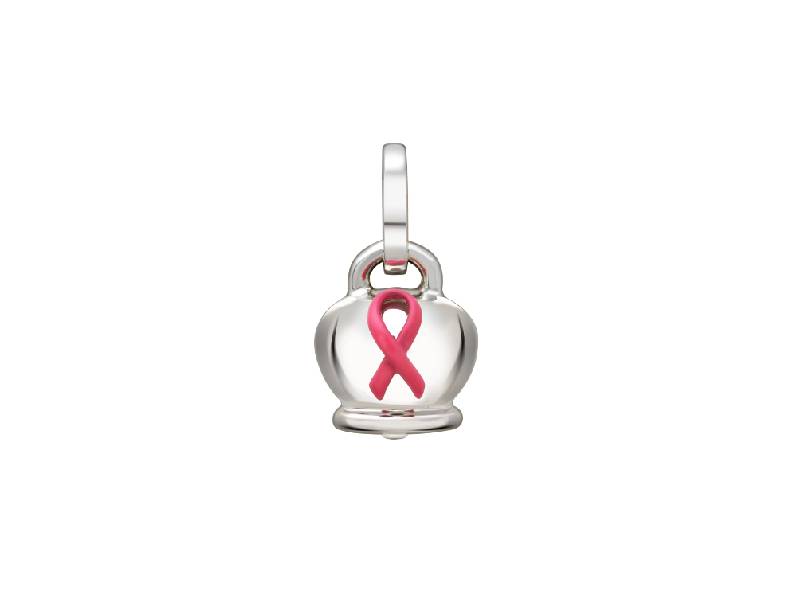 NEXT
PREV
The well-known brand Chantecler made in Capri and the Europa Donna Italia movement which protects the rights of women to the prevention and treatment of breast cancer, together, to launch a symbolic message - aimed at the female world and beyond - to remind them to take care of their own well-being. From the collaboration between the exclusive jewelry maison and the Europa Donna Italia movement, therefore, the Pink Bell was born - an iconic Chantecler silver bell, wrapped in the usual pink ribbon -
Part of the proceeds from the sales will be donated to support the cause of Europa Donna Italia.

Express and safe shipping
Express shipments while traveling on safe vehicles, free on orders over 500.00 € in Italia

Returned service supported
Return or replacement service for ordered goods.
Pendants | MICRO PENDANT CAMPANELLA EUROPA DONNA IN SILVER AND PINK ENAMEL ET VOILA' CHANTECLER 41349
Item number: 41349.
Collection: Et Voilà.
Material: silver 925°° and enamel.
Silve weight: 4.8 gr.

Et voilà - Silver encounters High Jewelry. Et voilà! The authentic spirit of crafted fine jewels from Capri is brought back to life. With a pinch of novelty this lighthearted collection ignites new emotions. Silver, enamels and precious gems: joy becomes a luxury to be savoured every day.
Tags
JuniorB.it - Customer reviews