9KT GOLD BRACELET MICRO ROOSTER SUAMEM CHANTECLER 39982/39981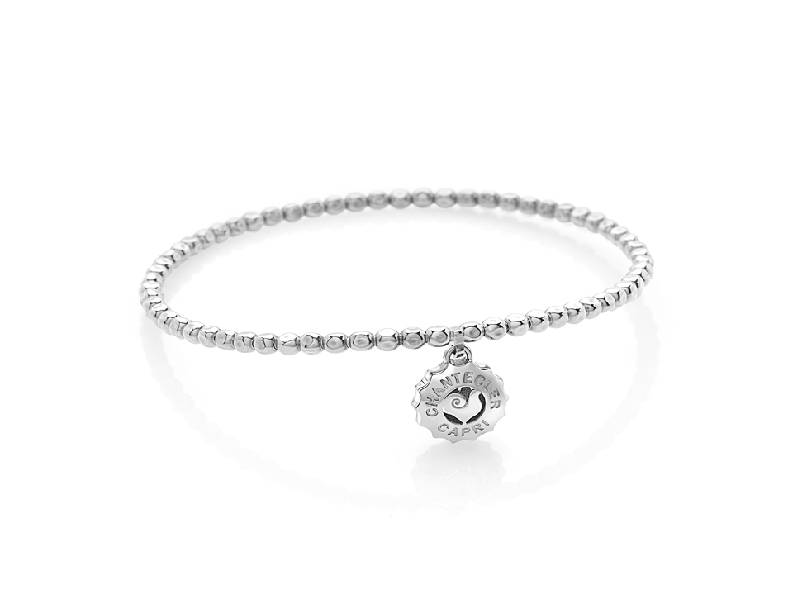 NEXT
PREV
Suamèm bracelet with micro logo charm in 9Kt gold.
Producted in 3 different versions: white gold 9Kt, rose gold 9Kt, yellow gold 9Kt
ATTENTION ! Shipments will be suspended from 6 to 21 August.

Express and safe shipping
Express shipments while traveling on safe vehicles, free on orders over 500.00 € in Italia

Returned service supported
Return or replacement service for ordered goods.
Women's bracelets | 9KT GOLD BRACELET MICRO ROOSTER SUAMEM CHANTECLER 39982/39981
Item number: 9Kt yellow gold 39982; 9Kt white gold 39981; 9Kt rose gold 39983.
Collection: Suamem.
Material: 9 kt gold.
Size: M.
Weight: 5.55 gr.

Suamèm: Inspired by the pattern of the historic silk scarf created by Chantecler in 1947, Suamèm is a lovely "dance" of diamonds and precious stones, on yellow or pink gold gently carved on its surface. Cheerful jewels, expressing lightness and a sense of natural freedom, that evoke the embroideries on sophisticated fabrics thanks to their skilled workmanship. Jewels to be worn with irony, characterized by the desire of expressing themselves, precisely… soi-même. Rings, charms, necklaces and bracelets representing the purest expression of the caprese Dolce Vita: refined eccentricity, poetry, exotic mystery can be found in these jewels.
Tags
JuniorB.it - Customer reviews