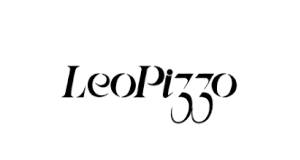 HIGH JEWELERY MADE IN ITALY
Made in Italy translates into manufacturing excellence: the quality of raw materials, refined design and craftsmanship are appreciated and recognized internationally, as well as a precise research into the combination of volume and proportion. The combination of the drive towards innovation in production and the safeguarding of the noble goldsmith's art distinguish our brand. Every single jewel is followed step by step by a master craftsman, the one who creates with his hands and thinks with his heart: this makes each piece unique and 'homemade'. The company is based in Valenza, the heart of the Italian goldsmith tradition, a city with which we maintain a very close bond by also supporting various forms of artistic expression with the "Believe in creativity" project.
THE PERFECT DIAMOND
We employ highly qualified stone selectors and for over 40 years we have established commercial relationships with the best cutters; for this we can offer the best quality on the market. All the diamonds we use are ethical: it is important for us to ensure that the stones used do not come from war zones and do not exploit the dignity of the extractors.
A STORY OF EXCELLENCE
For half a century Leo Pizzo has represented an excellence in the field of Italian jewelery, internationally recognized as a reference point for the creativity of luxury goldsmiths created in Valenza, the heart of the gold district. In 1971 a very young Leonzio opened his factory which today boasts about one hundred employees. In the 1980s he met his future wife, Rosaria Di Giorgio, a gemologist. The three children Tancredi, Rocco and Teresa, born from a happy marriage, represent the continuity of the founder's entrepreneurial drive. The quality of the raw materials and the sophisticated design are the cornerstones that qualify the brand: Mr. Pizzo, a lover of contemporary art, personally designs timeless limited edition masterpieces.