FOUNTAIN PEN PATRON OF ART HOMMAGE TO ANDREW CARNEGIE LIMITED EDITION 4810 SERIES MONTBLANC 7275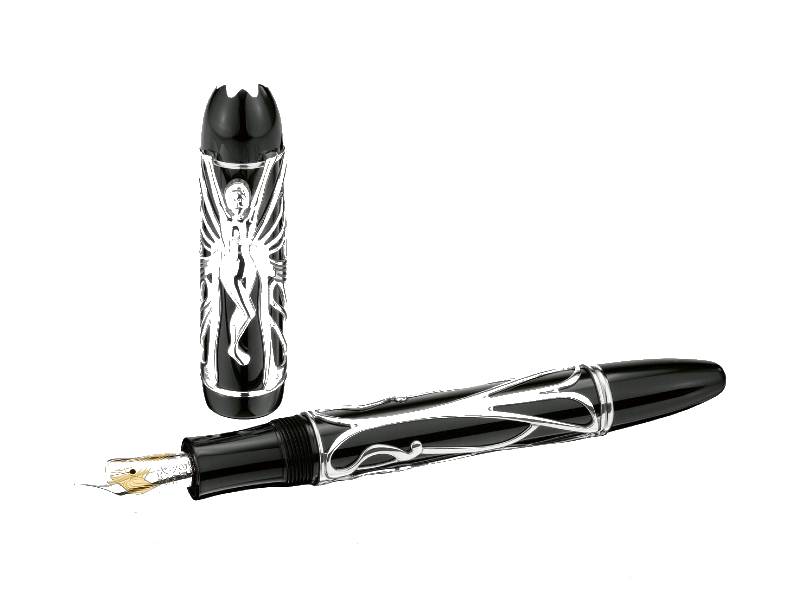 NEXT
PREV
Andrew Carnegie, the son of a very poor Scottish emigrant, is a classic example of the realization of the "American dream". He made money immensely with the steel industry thanks to a combination of luck, intelligence and hard work. Despite the immense wealth he had accumulated, his life was weakly marked by the hardships he suffered in childhood. "Man does not live by bread alone" became one of the Andrew Carnegie's central tenets. So it is hardly surprising that he later gave almonst his entire fortune - 350 million dollars - to a series of artistic cultural foundations and public projects for the construction of the management of libraries and concert halls, of which New York's Carnegie Hall is the most famous example. Andrew Carnegie was a progressive, and this is demonstrated by the support given to the representatives of an artistic style that was then controversial: Art Nouveau.

Express and safe shipping
Express shipments while traveling on safe vehicles, free on orders over 500.00 € in Italia

Returned service supported
Return or replacement service for ordered goods.
Writing instruments | FOUNTAIN PEN PATRON OF ART HOMMAGE TO ANDREW CARNEGIE LIMITED EDITION 4810 SERIES MONTBLANC 7275
Item number: 7275.
Collection: Limited Edition 4810.
Number: 2498/4810.
Year: 2002
Writing mode: Fountain pen.
Nib: M.The nib is 18K gold with a rhodium finish featuring a fine engraving of a lily, a motif particularly popular with art nouveau artists.
Clip: clip takes the form of a greceful female figure with delicate wings of 925 sterling silver that spread out across the cap of the pen.
Barrel: 925 sterling silver and resin.
Cap: resin and 925 sterling silver.
Dimension: 145 mm.
Weight: 14.5 gr.
Original Packaging and MONTBLANC Quality Guarantee
Tags
JuniorB.it - Customer reviews