LABUAN OPALINO VASE VENINI 706.62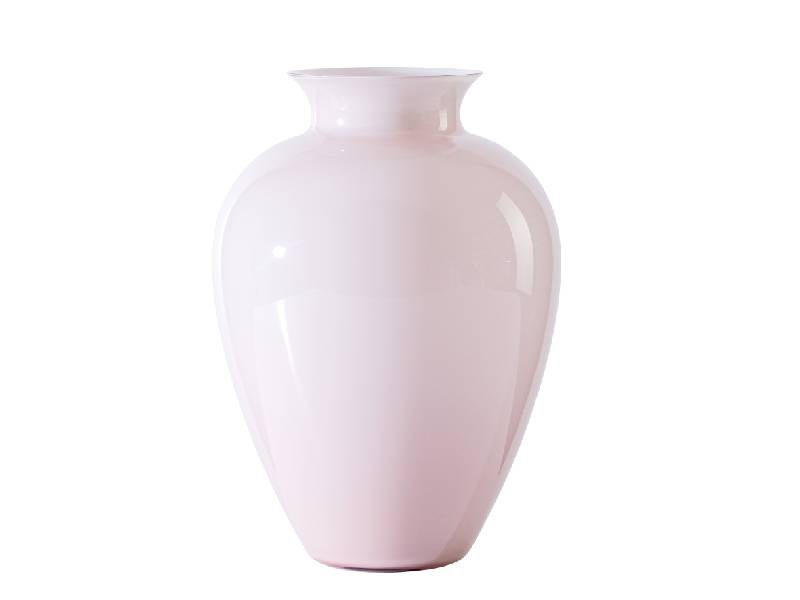 NEXT
PREV
"It draws inspiration from faraway places, halfway between fantasy and reality. Paolo Venini opted for a unique palette of Aquamarine, Horizon and other fine hues to present it to the world, sure to impress. The Labuan vase travels from the East to the West and back. A journey that started in 1933 and is still ongoing."

Express and safe shipping
Express shipments while traveling on safe vehicles, free on orders over 500.00 € in Italia

Returned service supported
Return or replacement service for ordered goods.
Vases | LABUAN OPALINO VASE VENINI 706.62
Item number: 700.62.
Collection: Icons.
Author: Paolo Venini 1933.
Material: Murano glass.
Colour: CP/MW/CP (Cipria Pink/milk white/cipria pink) - RG/MW/RG (Rio green/milk white/rio green)
Size: Diameter: 27.5 cm. Altezza: 38.5 cm.
Weight: 3.5 Kg.

SOFFIATO TECHNIQUE: This technique takes its name from the action performed by the craftsmen when they blow air into a long metal cane attached to a piece of glass in order to expand and shape it into various shapes. This glassmaking tradition has remained unchanged for more than a thousand years. Thanks to this ancient technique and to the experience and manual skill of the master glassmakers, a simple piece of glass is transformed into artistic masterpieces that are truly one of a kind.
Tags
JuniorB.it - Customer reviews